YOUNG SCHOLARS PROGRAM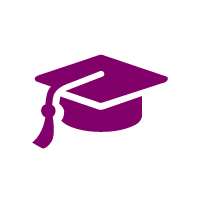 The young scholars program provides, learning materials, scholarships and mentoring opportunities for children transitioned from the ECD nest to formal primary and secondary schools. With this program we work to reduce cross cutting social economic aspects that still keep children from accessing and staying in school. From running a soup kitchen to providing sanitary towels to girls; and managing Jacobs's wells resource Centre, we invest in retaining children in school systems.
EVENTS
Graduation Day
09:30 AM - 04:30 PM
You are all invited to attend the graduation day which will be held on 5th Nov.
INSIGHTS & INSPIRATIONS
Education is light, showing me how to build my future and pursue my goals ... Read More
NEWS
"The Kenyan government needs to champion children with disabilities because they have something to offer" ... Read More